Low-Carb Energy Balls
This post may contain affiliate links. That means if you click and buy, I may receive a small commission (at zero cost to you). Please see my full
terms and conditions for details.
Low-Carb Energy Balls make a great snack for your busiest days. These energy balls are so easy to make ahead of time. Keeping them low-carb can give you sustainable energy throughout your day. You will have a healthy snack always on hand. They can even help you shed a few pounds by keeping you full and satisfied!
Energy Balls No-Bake
Some of these recipes are no-bake. Some of these recipes are gluten-free. A few of these recipes are high-protein. These low-carb energy bite recipes are just what you need to help you keep a healthy snack on hand that the entire family will love! 
1. No-Bake Peanut Butter Crunch Balls: 8 Ingredient protein balls with healthy ingredients like chia seeds, cinnamon, and dates! 
2. Girl Scout Cookie-Inspired Protein Balls: 3 types of protein bites inspired by Caramel deLites, Lemonades, and Thin Mints!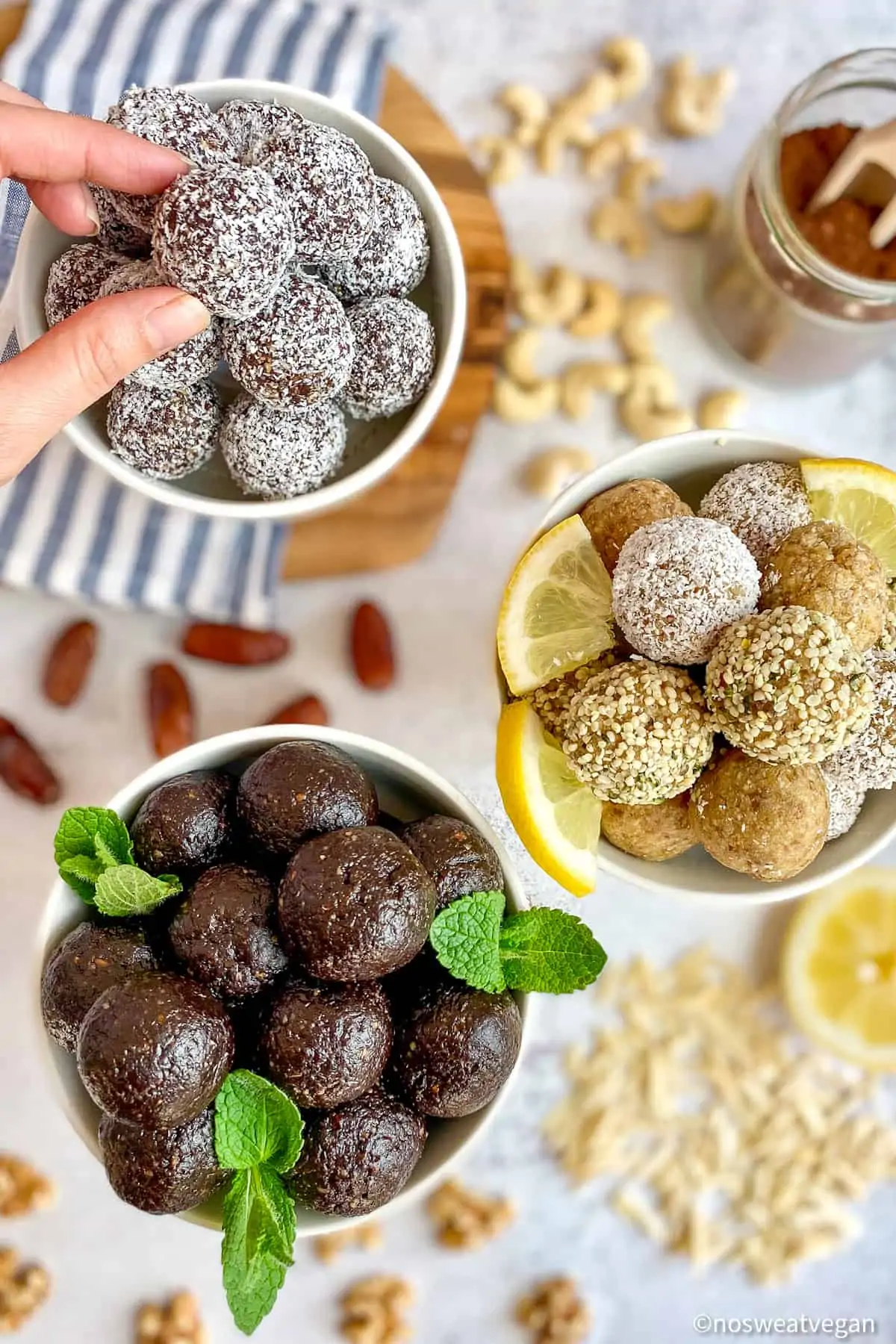 Keto Low-Carb Energy Balls
3. Keto Coconut Lime Energy Balls: Using coconut flour, low-carb sweetener, and lime extract, these energy balls will be a delicious tropical treat!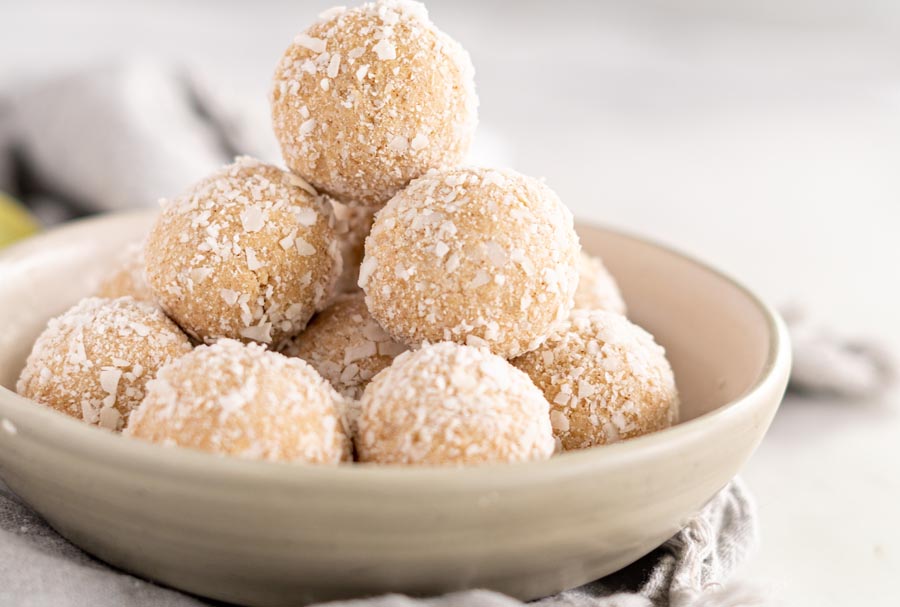 4. Keto Edible Cookie Dough Balls: Almond flour and keto-friendly chocolate make these a sweet and low-carb treat for anyone who loves to eat raw cookie dough!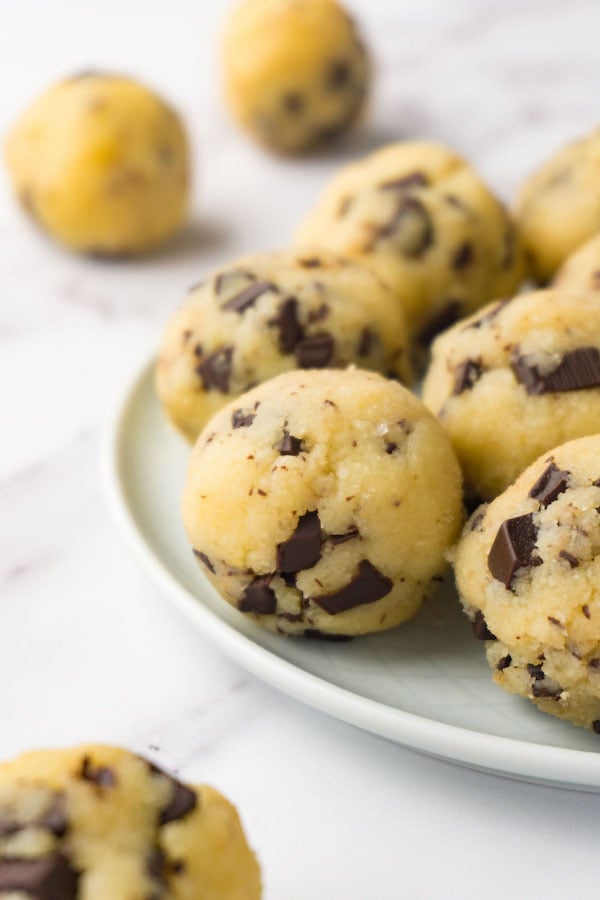 5. Cherry Almond Energy Bites: Only 3 ingredients. This no-bake recipe can be made in about an hour!
Vegan And Gluten-Free No-Carb Protein Balls
6. Salted Caramel Bliss Balls:  A no-bake recipe that is vegan, gluten-free, and super simple!
Coconut And Energy No-Carb Balls
7. Coconut Protein Balls: Flavored with dates and cocoa powder, and ready in 20 minutes!
8. Oatmeal Energy Balls: only 5 ingredients. Mix in a bowl and freeze until solid!
9. Chocolate Energy Bites: A simple and healthy solution to those afternoon chocolate cravings!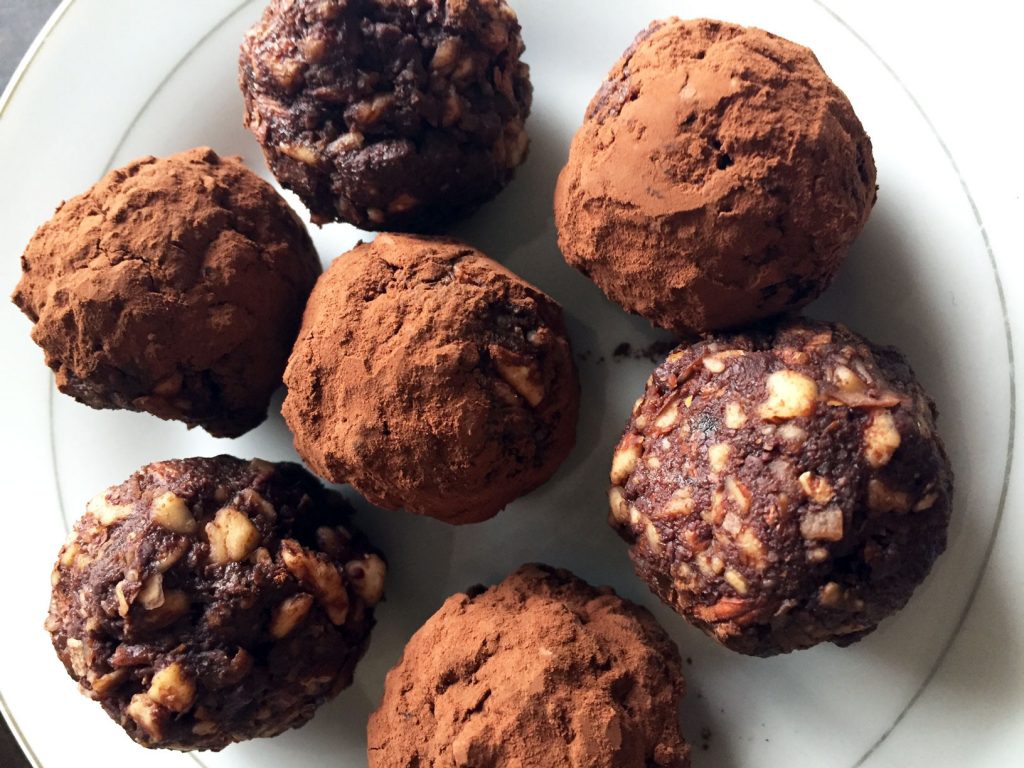 10. Apricot Coconut Bliss Balls: Coconut, almond meal, and apricots come together making this an energy bite with only 5 grams of carb per serving!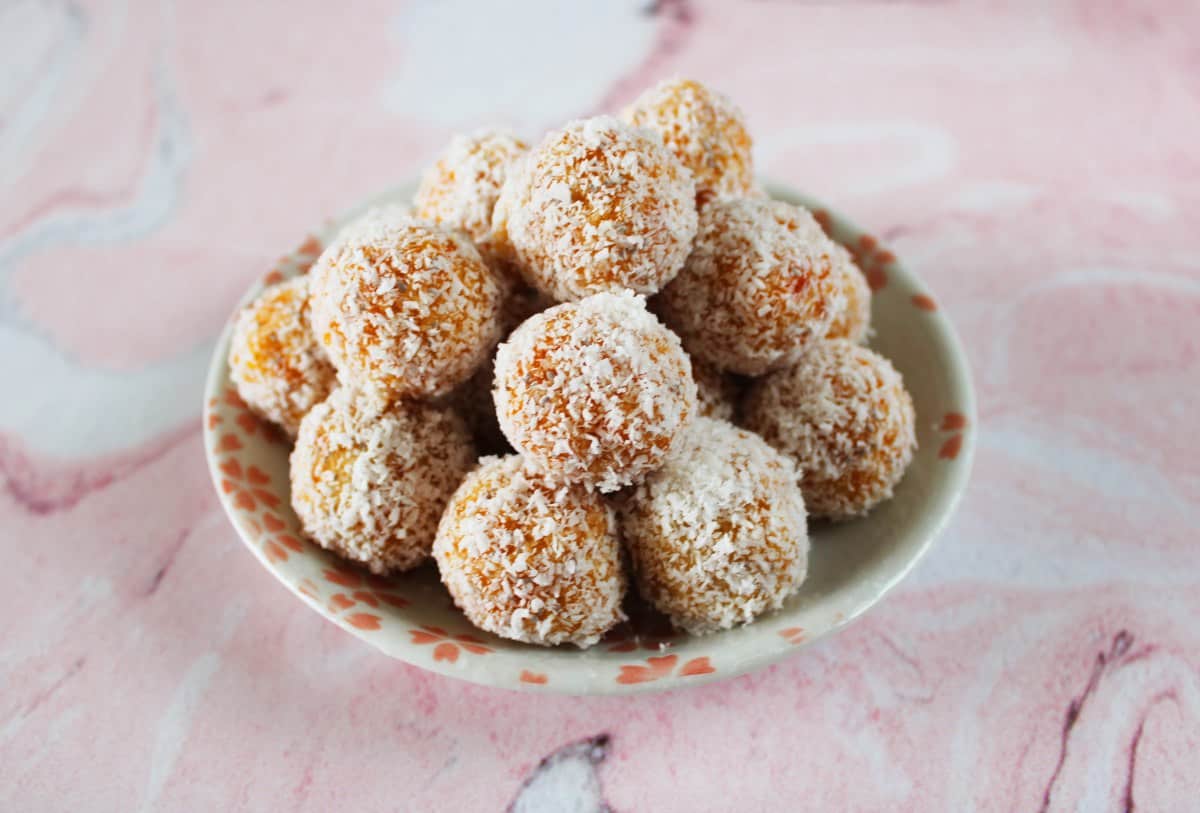 Pinterest Pin
More Recipes: